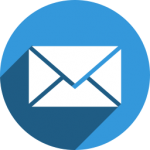 Subscribe to the e-mails from our porn affiliate sites, including PornAffiliate.xxx and PornographyAffiliate.com?
We will send you our best and most useful tips for making money with the listed affiliate programs and your porn sites. We will also send e-mails with news and marketing related to affiliate and webmaster topics.
We will treat your e-mail address as an important piece of private information, and we will not give it away, sell it or spam it. You can unsubscribe at any time and we will then delete it from our server. However – We do hope that you will stay subscribed for a long time and make a lot of money in the process!
Thanks