This theme is intended for a general porn blog. It has red glowing neon design elements on a black background. Inspired by neon lights at night.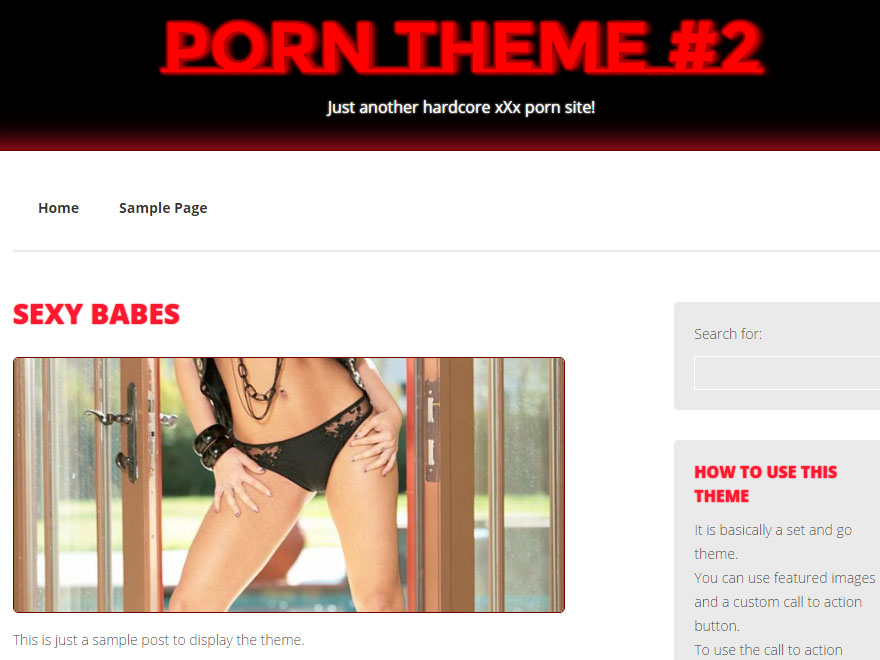 Download – Demo – More themes
11.16.15 – Version 1.1 Released: New site title font and some minor changes for better mobile/small screen compatibility plus some changes to how images are displayed.
08.24.16 – Version 1.2 Released: New logo and new call to action (.c2a) button design.
10.20.17 – Version 2 Released: Face lift for 2017 with several design changes.
11.30.18 – Version 2.3 Released: Fixed issue with the theme when using Internet Explorer.