Create your own porn site list / link collection site with ease and for free with this theme. Several customization options.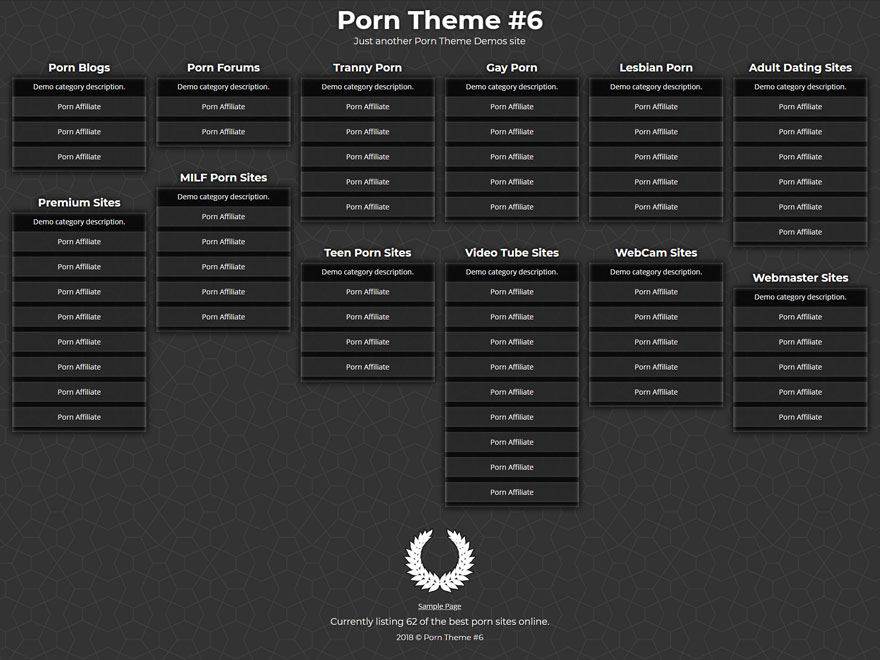 Download – Preview – More themes
Simply add new sites in the dashboard and make sure to add a title for the site as well as a category. To add a description for the site, simply enter in the text area below the title field. You also need to use the custom field described below. You can use this free plugin to change the order of your category link boxes. Here is the favicon (site icon) used in the demo.
Custom fields for this theme
link – The external link to the site.